About us
In August 2018 Ararat Gallery celebrated its 50th year. This milestone coincided with the completion of the ambitious Ararat Arts Precinct Redevelopment Project. The Gallery has doubled its exhibition and collection spaces with two new collection areas and a purpose-built gallery devoted to promoting excellence and innovation in textile art practice. For the first time, the Gallery's extraordinary textile art collection will have a dedicated exhibition space with a changing display that tracks the story of textile art practice in Australia.
To mark the opening of the refurbished and expanded Ararat Gallery, and in recognition of its significant textile collection and contemporary programming, a new brand was launched and the Gallery was renamed Ararat Gallery TAMA (Textile Art Museum Australia). 
---
Visit us
Address: 82 Vincent Street, Ararat
Phone: 5355 0220
Ararat Gallery TAMA is fully accessible from the Vincent Street entrance. Lift access between levels inside the facility is available for gallery visitors. Accessible toilets including baby change facilities are also available.
Image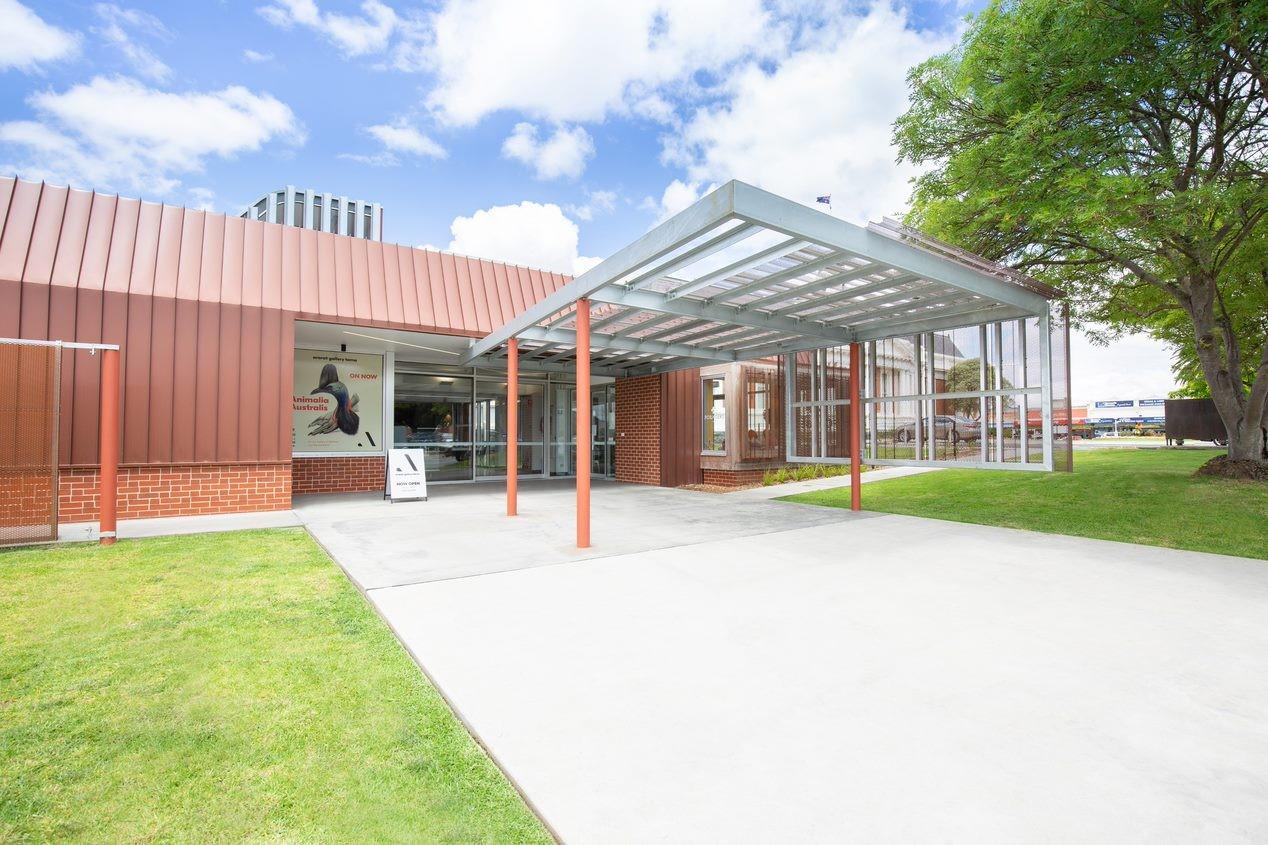 Gallery Hire
The gallery may be available as a venue to complement the many hire spaces available within the Ararat Town Hall.

The gallery's abiding focus is protecting the artworks we have on display and in our care. As always, availability of spaces is dependent on collection, exhibition and programming considerations. Therefore, spaces may be available for hire for intimate events such as book launches, policy and program announcements and professional gatherings that align with the gallery's purpose and brand.

The gallery's Art Craft Workshop is available to hire and is perfect for creative activities, meetings and social occasions. The gallery's exhibition spaces are not available to hire for displays or exhibitions.
For more information regarding the hire of the Gallery, please email [email protected]