Ararat Rural City has a diverse economy driven by agriculture – sheep & beef grazing and crop farming, food and wine production, advanced manufacturing, construction, healthcare, retail, tourism and renewable energy.
Ararat's economy has been extremely robust with a low unemployment rate sitting at 4.19% and high retail occupancy rates in town.
The expansion of several major local industries including a pipeline of infrastructure projects means there's demand and opportunity for an in-migration of workers to join our thriving community.
Like many regional areas, Ararat is experiencing a workforce shortage and it's critical that we secure more workers to fill these roles.
Ararat Rural City Council has welcomed the State Government's new settlement program, Regional Workforce Pilot, for the region as a new pathway for change and economic growth.
This project is a tailored program focused on job matching potential settlers with local employers who struggle to fill existing roles and looking to grow a diverse and inclusive workforce. The new settlers will fill in gaps in the local labour market.
In the second half of this year, Council will start to welcome the first group of Karen migrants from Wyndham to our community.
Working in partnership with Wyndham Community and Education Centre (WCEC) and the project is funded through Regional Development Victoria.
Image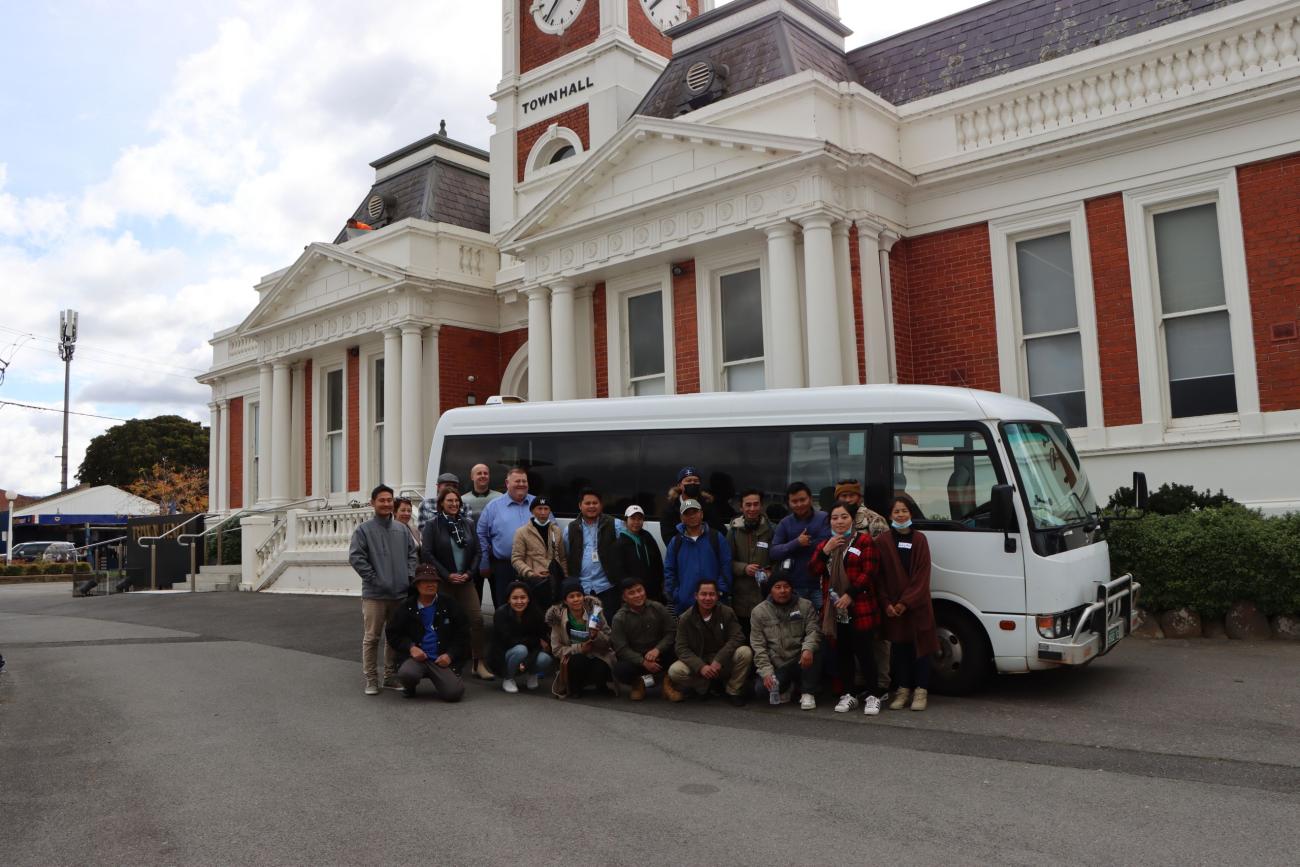 Objectives of the project
Ararat Rural City is looking for more people to come and settle in our region, to fill jobs, and become part of the fabric of our community.
The Karen people settling in Ararat will assist in arresting the decline of Ararat's population, increase the workforce and making a valuable contribution to the local economy.
Together, we aim to deliver a program that:
Boost regional migration to meet the workforce needs of local industry
Deliver a successful resettlement program that connects migrants with education, vocational training, employment and housing
Deliver a successful resettlement program that connects migrants with education, vocational training, employment and housing
Get to know the Karen Community
Originating from the Community of Burma, the Karen people are an ethnic minority group whose community is continuing to grow and successfully settle across Victoria, including the Wyndham and Hobsons Bay municipalities as well as the regional centres of Nhill and Bendigo.
Many Karen people have migrated from small mountain villages in Burma bordering the Thai border and were subsistence farmers. Relocating to a rural city surrounded by natural beauty and farms is more suitable than life in a big city.
The Karen hold a strong connection to Church and faith and are very community focused. They have a love of the outdoors, and many enjoy spending time fishing.
The first group of Karen settlers are due to arrive in Ararat in the middle of 2022.
The Karen place great importance on the unique and diverse cultural traditions and skills handed down by community elders. These range from traditional weaving, storytelling to food and healing therapies. If you would like to learn and know more click here
What we're doing differently
Finding the right fit is more than getting people here for a job, it is about welcoming and investing in people who want to make Ararat their home. It's also creating an environment that is welcoming and culturally safe for Karen people.
Council is partnering with Wyndham Community and Education Centre and the Victorian Government to help us enhance and improve the settlement experience so every newcomer feels welcomed and can reach their full potential.
Services like English language training, employment, and settlement support will be readily accessible and in reach for our new migrants.
Ararat Rural City Council is committed to supporting people from all backgrounds to create a welcoming and cohesive rural city where all members, including migrants and refugee communities, can participate in all areas of community life.
My name is Ko Yeh Talor, I am from an ethnic group of Burma called Karen. I was born in a Thai refugee camp between the Thai-Burma border known as Mae La Refugee Camp. I then moved to Australia when I was 13 years old.
Australia is now my home. Since I arrived in Australia my family and I have always lived in Hoppers Crossing located in the Western suburbs of Melbourne. When I arrived, I did a year at the Western English language school in Braybrook before transitioning to Hoppers Crossing Secondary College, I then went on to do further study at VUNI and RMIT.
Since I've been in Australia, I've worked as a swim teacher, on a mushroom farm, as an interpreter for several languages, including Karen language, Pwo, S'gaw Karen and Thai.
In 2020, I was employed as a Bi-cultural Case Worker at Wyndham CEC to support the community during Covid-19. I have now relocated to Ararat as a Project Co-Ordinator for Ararat Rural City Council working in partnership with Wyndham CEC.
Here, my role is to support the relocation of Karen migrants and families to Ararat, ensuring the needs of new settlers are fully understood and set in motion.
In my first few weeks in Ararat, I've had the opportunity to explore the natural parks and get to know the community better. I really enjoy the country vibe and being able to see beautiful Grampians landscapes – mountains, rivers, lakes - on the drive to work. I enjoy spending time outdoors – going camping, kayaking, gardening, travel and learning new languages.
Image