Flood information for Ararat Rural City Council residents
Image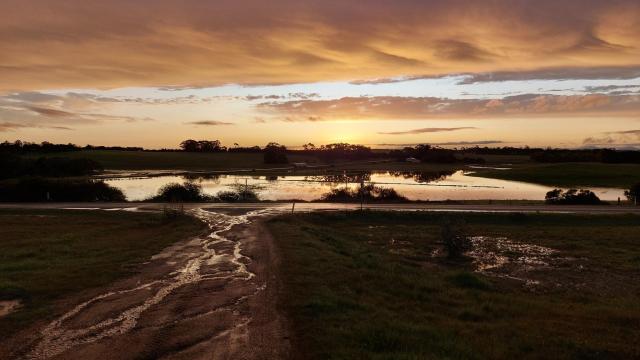 Important information:
For life threatening emergencies call Triple Zero (000)
If you need emergency help but no lives are at risk, call the SES on 132 500
Parts of the Ararat Rural City Council Municipality have been severely impacted by the recent flood event. Rivers are continuing to rise as a result of last week's rain with more forecasted for the week ahead. While the rain may have subsided, it's important to stay vigilant and to be careful if leaving your home.
Many of our local roads and floodways have been closed due to flooding. Please obey signage, and if you reach a closed or flooded road, please seek an alternate route and avoid driving through flood waters.
If it's possible to do so, it's best to avoid travel in the current conditions as there could be debris or a damaged road base below the water line.
That State Emergency Services (SES) advises that all community members should:
Never walk, ride or drive through floodwater
Never allow children to play in floodwater
Stay away from waterways and stormwater drains during and after heavy rain
Keep well clear of fallen power lines
Be aware that in fire affected areas, rainfall run-off into waterways may contain debris such as ash, soil, trees and rocks, and heavy rainfall increases the potential for landslides and debris across roads.
As floodwaters recede, it will take Council crews time to assess the damage to local roads, roadsides, recreation reserves and properties.
Local SES crews, CFA, police, health services, schools, water authorities, Council staff, volunteer organisations and many others are working hard to provide emergency support, relief and assistance to families. Please thank them and assist by reaching out to check on the welfare of family and friends.
VicEmergency has the latest information on flood alerts which can be found here: https://emergency.vic.gov.au/respond/