Add to Calendar
2023-06-09 00:00:00
Grampians Soaring Club - Wave Camp
Australia/Melbourne
public
Image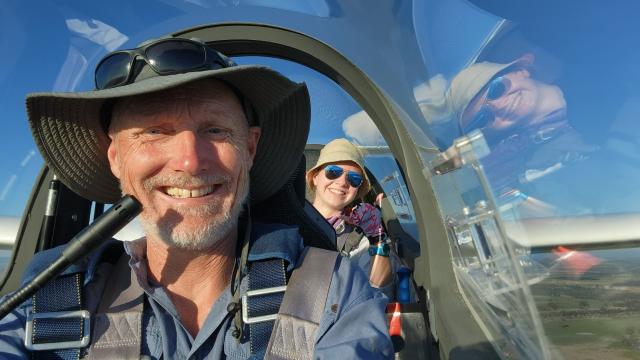 Calling all Pilots, Men and Women, Girls and Boys, Experienced and Inexperienced!

Are you tired of towing up and falling back down in the off season? Looking for a real flying adventure? Have we got an event planned for you! Grampians Soaring Club at Ararat, invites you to join us for 10 days of unforgettable wave soaring starting on the Kings Birthday long weekend in June. Experience the thrill of riding wave over the Grampians National Park, up to 18,000 feet!

All pilots are made to feel welcome no matter their ability, age or experience. And, if you've never flown wave or even flown at all we have instructors on hand to show you how it's done. Our team of experienced instructors will be there to support you every step of the way, ensuring a safe and memorable experience. Whether you're a high hour glider pilot, or looking to try something new, this event is for you. It's the perfect chance to make new connections and friends, while enjoying the thrill of wave flying.

But it's not just about the flying! Our event also includes a quiz night with prizes, and if the weather is not good for flying we have day trips planned including; paint ball, a ghost tour of the J-Ward Asylum, visits to Halls Gap, local wineries, and bush walking with incredible views on the world class Grampians Peaks Trail.

So why wait? Join us for one day, or as many days as you can spare for this unique event. Take your flying to new heights at the Grampians Soaring Club - Wave Camp 2023, 9th to the 18th of June 2023. We can't wait to see you there!

For more information, or just to let us know that you are coming, please contact:

Heinz de Chelard,
Mobile: 0448 507 374
Email: [email protected]

Bunk and camping accommodation is available at Ararat airfield, but book early as rooms are limited. Motels are also available in Ararat 7 minutes drive away.

If you don't have a vehicle you can catch a regular passenger train service from Melbourne to Ararat where we can arrange a pickup.

We also have multiple 2 seat, and single seat aircraft available so you can fly even if you don't bring your own glider.